Curtain Haircut: A Timeless Style for Men
The curtain haircut, a classic men's hairstyle, has made a significant comeback in recent years. Its versatility and effortless charm make it a popular choice among men of all ages. In this article, we will explore what a curtain hairstyle is, how to style it for curly hair, and how to achieve the look if you have straight hair. So, whether you have luscious curls or sleek straight hair, the curtain cut offers a stylish option worth considering.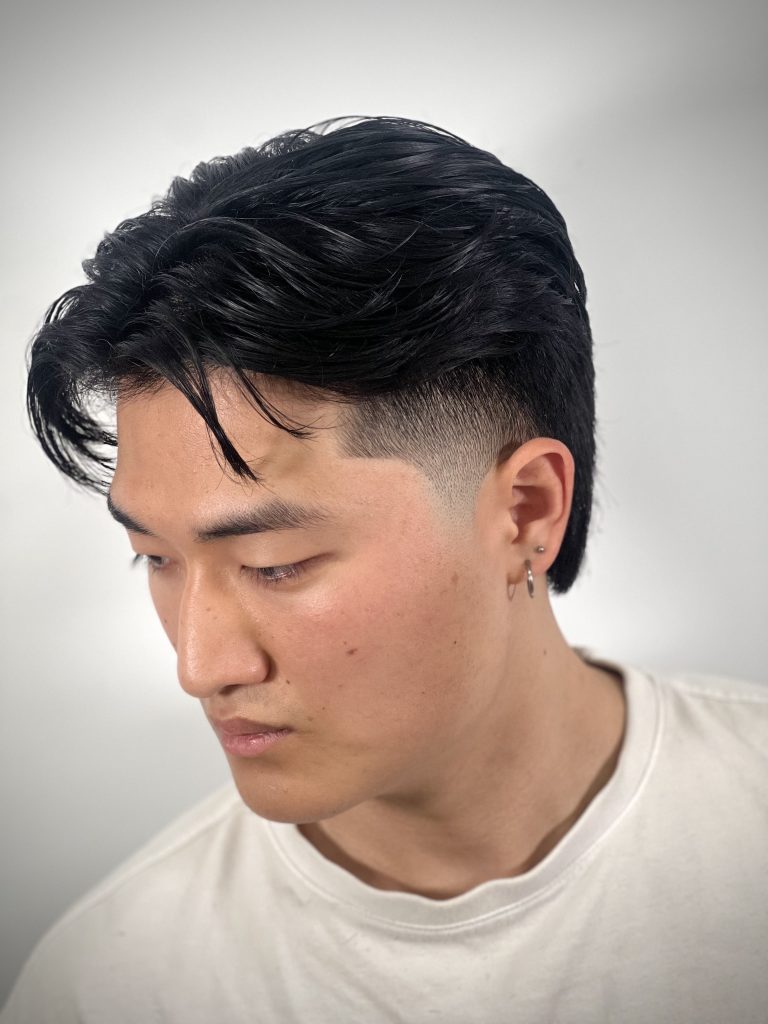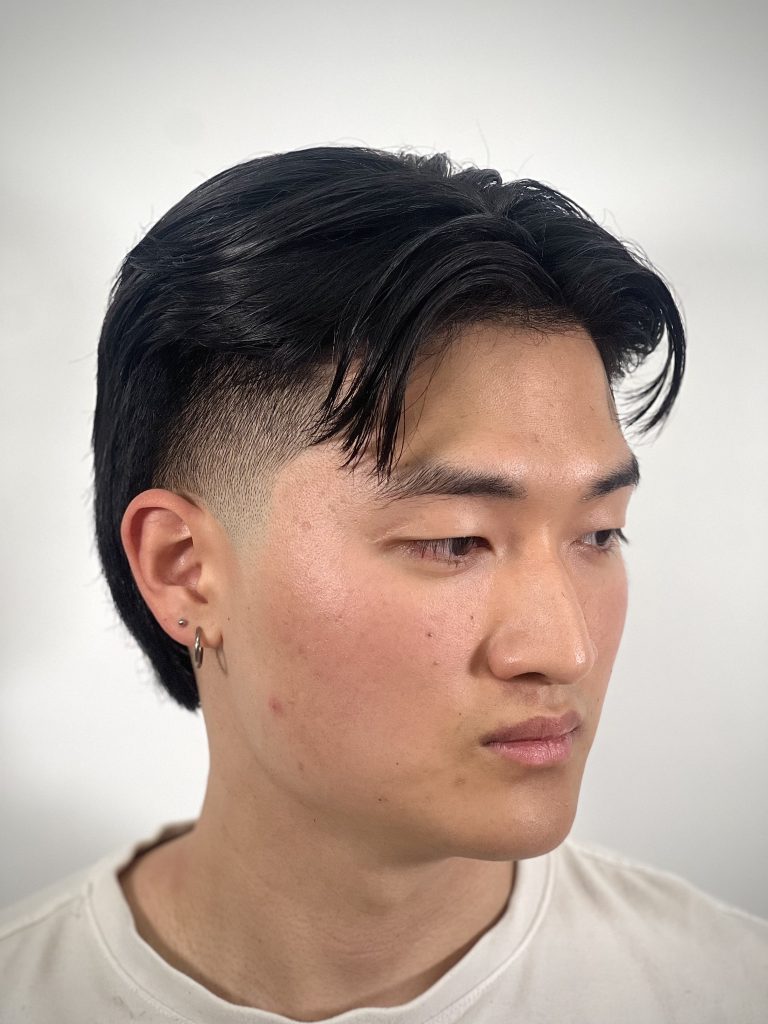 What is a Curtain Hairstyle?
The curtain hairstyle, also known as the curtain cut or the middle part, is characterized by its parted, layered, and face-framing appearance. The hair is typically parted in the middle, creating a curtain-like effect that frames the face on either side. The hair on the sides and back is generally kept slightly shorter, while the top section is left longer for the desired curtain appearance. This style gained popularity in the 1990s and has recently experienced a resurgence, becoming a go-to choice for those seeking a versatile and retro-inspired look.
How to Style a Curtain Cut if You Have Curly Hair:
Curly hair can beautifully complement the curtain cut, adding texture and volume to the overall look. Here's a step-by-step guide to styling a curtain cut for curly hair: Step 1: Start with a good haircut: Consult with your barber to ensure that the layers of your curtain cut are tailored to your specific curl pattern and face shape. Step 2: Embrace your curls: Apply a curl-enhancing product or mousse evenly to clean, well-moisturized hair to enhance your natural curls. Step 3: Define the part: Use a wide-toothed comb or your fingers to part your hair down the middle, creating the signature curtain effect. Step 4: Style it up: Once your hair is dry, gently tousle and separate the curls with your fingers to enhance the curtain-like appearance. Step 5: Optionally, you can apply a lightweight styling product or hairspray to hold the style in place.
How to Get a Curtain Hairstyle if You Have Straight Hair:
Achieving a curtain hairstyle with straight hair requires a different approach to add volume and texture. Follow these steps to create a curtain cut for straight hair: Step 1: Opt for the right haircut: Ask your barber for long layers that blend seamlessly into your straight hair, ensuring that the length is suitable for a curtain-style parting. Step 2: Prep with styling products: Apply a texturizing spray or powder to add volume and grip to your hair. You may also want to use voluminizing shampoo prior to styling. Step 3: Create a middle part: Use a comb to create a precise middle part, dividing your hair into two sections. Step 4: Get that lift: Use a round brush and a blow dryer to lift the hair at the roots and create volume. Focus on the top section while keeping the sides and back sleek. Step 5: Style with a styling product: Apply a small amount of styling product, such as a lightweight pomade, wax, or clay to add definition and hold to your hair. Use your fingers to gently sweep the hair on either side of the part, creating the signature curtain effect. Applying heat protectant before you blow dry is recommended. Step 6: Finish the style with a lightweight hairspray to hold the shape without weighing down your hair.
Conclusion
The curtain haircut offers a timeless and versatile option for men, regardless of their hair type. Whether you have curly looks or straight strands, you can rock this stylish look with ease. Embrace the curtain cut and enjoy the effortless charm it brings to your overall appearance. Visit our barbershop and let our expert barbers help you achieve the perfect curtain hairstyle that suits your unique features and personal style.